Cocopuff beat world #2 rank Cherry for the Thapae belt at 51 kilos!
Cocopuff came out the stronger fighter when she fought for the title and she goes from statement to statement beating Champs in Thailand.
Here is a picture from the weigh in, the ripped Cocopuff weighed in at 50,0. 900 grams less than her opponent.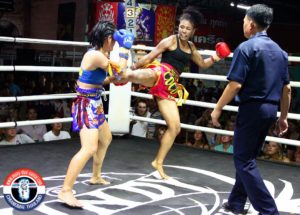 Cocopuff dominated the fight winning every round using big kicks, heavy punches and strong clinch.